Jana Skoupá, MD, MBA
Home » Archive » 1st Cardionale 2010 » Speakers » Jana Skoupá, MD, MBA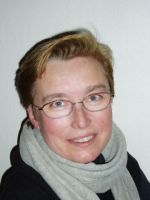 Jana Skoupá, MD, MBA
Education:
Medical Faculty in Brno, Czech Republic, specialization in internal medicine
MBA degree at Shefield Hallam University UK
Professional experience:
Internal Medicine Clinic, Teaching hospital in Brno
Managerial positions in Pharmaceutical Industry
Current occupation:
Founder and Medical Director of Pharma Projects s.r.o.
Scope of activities:
Medical marketing, outcomes research and health economy projects for pharmaceutical industry and medical societies.
Membership in organizations:
Founding member and board member of the Czech Health-Economy Society
Member of ISPOR (International Society for Outcomes Research and Pharmacoeconomy).
Recent publications and presentations (2008):
Archives of Otolaryngology, Head and Neck Surgery
Value in Health
Farmakoekonomika
Cardiology
ISPOR European Congress (Athens November 2008) and International Congress (Toronto May 2008)
EULAR (Paris May 2008)
News
30th - 31st October 2015
Summary, lectures, archive
Live streaming and an online archive of the International Postgraduate Schools