Anthony S. Wierzbicki, MD, DPhil (UK)
Home » Archive » 3rd Cardionale 2012 » Speakers » Anthony S. Wierzbicki, MD, DPhil (UK)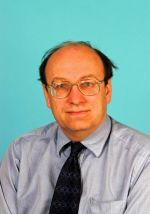 Dr. Anthony Wierzbicki trained at the University of Cambridge and attended clinical school in Oxford. He qualified in 1986. He specialised in metabolic medicine and chemical pathology and after a MRC Research Fellowship at Oxford completed his training in Cardiff and Imperial College London.
He was appointed consultant in chemical pathology and director of the lipid unit at Guy's & St. Thomas' Hospitals in 1994 and as honorary Reader (Assistant Professor) in Lipids & Cardiometabolic Disease at the university – King's College London in 2010.
His work in the field of atherosclerosis, which comprises more than 280 publications, has led to appointments as a Fellow of National Association of Clinical Biochemistry (USA) and the American Heart Association.
He has been a trustee of HEART-UK and was chairman of this charity's medical and scientific committee (2004–11). He has sat on many UK and European government panels in cardiovascular medicine including NICE and the South East London Cardiac Network.
He is the chair of the Lipid Modification Guideline Development Group at NICE. His research interests are in the molecular genetics of hyperlipidaemia, molecular diagnostics, the relationship of lipids to atherosclerosis and the role of lipids in peroxisomal and neurological disease (Refsum's disease).
News
30th - 31st October 2015
Summary, lectures, archive
Live streaming and an online archive of the International Postgraduate Schools