Prof. Peter M. Nilsson, MD, PhD (SE)
Home » Archive » 4th Cardionale 2014 » Speakers » Prof. Peter M. Nilsson, MD, PhD (SE)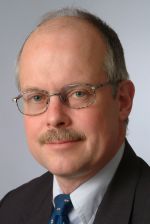 Dr. Peter M Nilsson, is currently Professor of Clinical Cardiovascular Research at the Department of Clinical Sciences, Lund University, Sweden.
He is mainly involved in research and clinical intervention studies related to the Metabolic syndrome, insulin resistance, type-2 diabetes, new antidiabetes drugs, sleep problems, hypertension, and the early vascular ageing (EVA syndrome).
For many years Dr. Nilsson has been an active member of the European Society of Hypertension and chairman of the European Society of Hypertension (ESH) Working Group "Hypertension in Diabetes".
Since 2006 he has been elected to be a member of the ESH Council, responsible for the web page (www.eshonline­.org), and is now the Secretary of the ESH since June 2009.
Dr. Nilsson is also involved in quality assessment of diabetes care as a member of the data group for the National Diabetes Register of Sweden with on-line registration of risk factor and treatment status of more than 250,000 patients annually. He has published more than 220 papers in peer-reviewed medical journals.
News
30th - 31st October 2015
Summary, lectures, archive
Live streaming and an online archive of the International Postgraduate Schools